'' A unique opportunity to see, touch and love an artist's vision to inspire your Winter wardrobe. ''
'Adorn ' 23rd Oct- 21st Nov sees the launch of an exhibition of unique accessories by the Donegal Designer Makers at their Pop Up shop at Main Street, Ardara Co Donegal.
DDM – a network of 25 studio based makers from all over Donegal- will showcase an eclectic mix of accessories from 11 of the network's leading designer makers.
Following on from the success of their Summer exhibition ' Adorn ' will focus on the 'One Off 'the special handmade piece we aspire to owning.
All in the detail this exhibition is set to be a blend of bold colours, textures and edgy creativity in wraps, scarves, bags, and jewellery.
Opening Thursday 23rd Oct at 6.30pm. Music and refreshments served. 10% discount on sales that evening. All Welcome.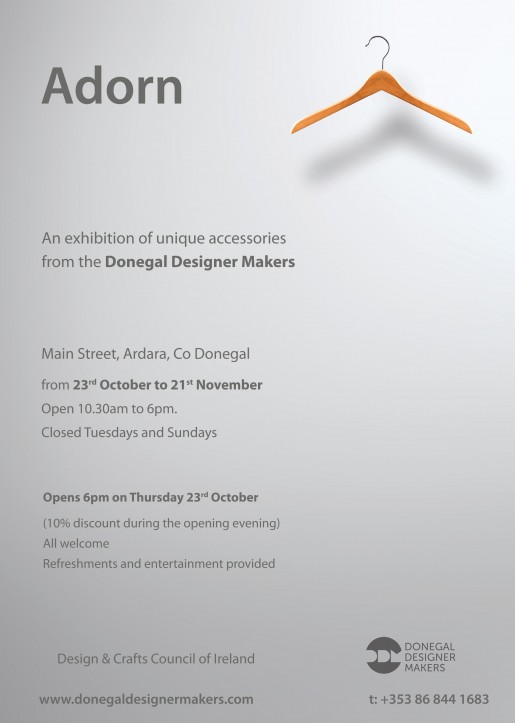 Details
Date October 10, 2014
Tags *Exhibition