Springtime for Donegal Makers
Spring is here, the weather is glorious, and even the deepest hibernating crafters are putting our noses out and thinking of new things to make.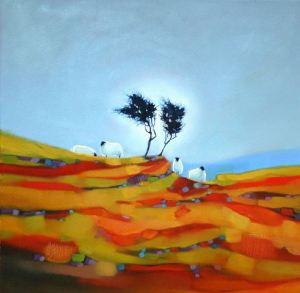 Sharon McDaid' s sheep (she's a country girl after all) hint at warmer days ahead.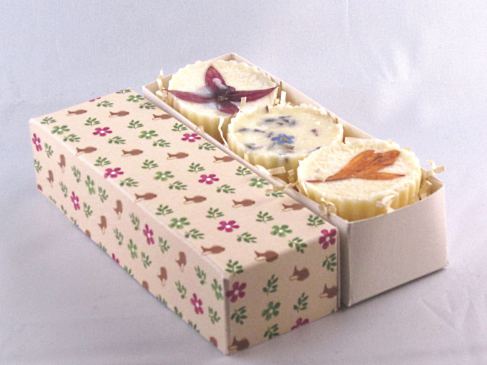 Isobel Sangha of the Donegal Natural Soap Company has introduced a new set of bath melts in scents of lavender, summer and cottage garden; all delightfully decorated with pressed flowers.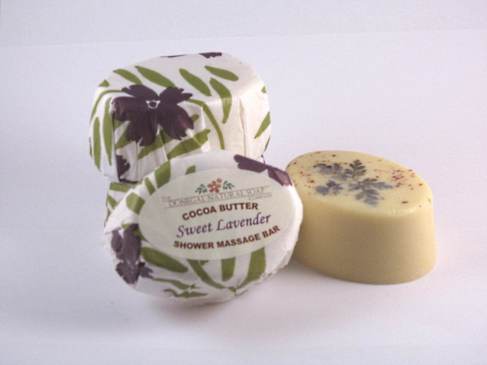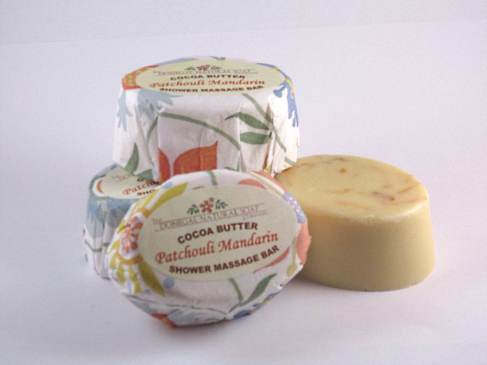 For those of us who deserve a little pampering (and who doesn't) these new cocoa butter shower massage bars (not to be mistaken for soap!) are a skin moisturiser in solid form. Rub them into warm wet skin after showering for an intensive skin moisturising treat. Perfect for all over and especially those ultra dry skin areas.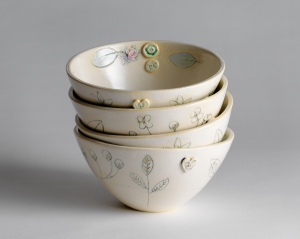 Emer O'Sullivan tells me " I'll be taking part in Art in Action during the May Bank holiday, dates 5th – 7th. Its in a new venue this year after being cancelled last year…this year it will take place in the grounds of Farmleigh House, Phoenix Park, Dublin 10.30 – 5.30 every day. I'll be in the ceramics marquee demonstrating and selling my work. See www.artinaction.ie for more details.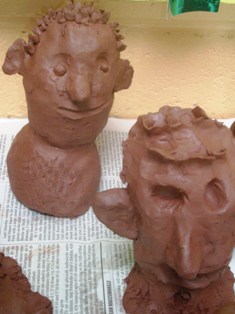 Emer is also a facilitator on the crafts council of Ireland CRAFTed programme, which involves makers going into primary schools. she'll be doing a multi media and ceramics project with the 3rd class of Letterkenny Educate Together. It'll run over 5 workshops throughout May.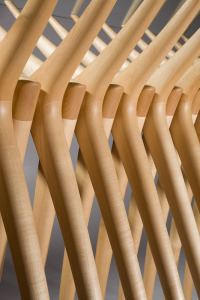 Martin Gallagher will have his stunning limited edition console table represented by BG Galleries in the USA at Boston's premier design art fair, March 15-18th. Only 50 exhibitors were selected to exhibit.
AD 20/21 (Art and Design from the 20th and 21st centuries) will feature contemporary works of fine art along with vintage and contemporary studio furniture. http://ad2021.com
Brian McGee's mosaic and  sculpture which was a joint project with Maurice Harron at Clonmany National School has its Official opening on Friday 30 March.
Naomi Fleury will be teaching origami (the japanese art of paper folding) at The National Print Museum on Saturday 14th April.
10.00 – 13.00 Card Making
14.00 – 17.00 Hanging Decorations.

And Marina's "Searchers" can remind us to get the buckets and spades out.
Liam Logue spent some time at the end of last year working
on this series of Wall Pieces in Ceramic for the new Psychiatric Wing of Letterkenny
Hospital. The pieces are in the shape of opened books to commemorate Seosamh Mc Grianna,
the Irish language writer who was a resident in St Conall`s Hospital [1959-1991]
Some of the books contain text from his writing and others are blank in remembrance
of Seosamh who felt he had written all he could between 1925-1935.